By Jade Davies
Comments

Off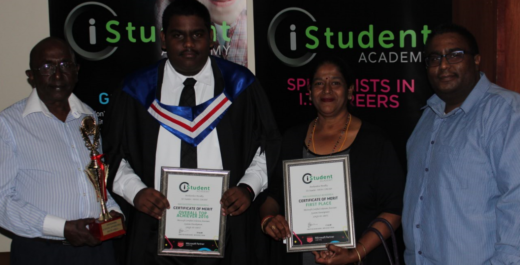 I would firstly like to thank iStudent for the awesome graduation last night. To the iStudent team, I am trying not to mention names but you know who you are, you guys are always there to assist us, thank you.
Yes, I am going to say this, iStudent Academy is the best institution to study software development and networking but you guys should know this by now. I am speaking from the programming division.
Our teams where able to program fully functional invoicing systems, Attendence Systems, POS systems and even student management systems together with SQL, Access and Azure all these in our first 8 months in college. Guys even had created a voice command snake game using C#. I bet no institution will be able to do this. We even built websites from scratch, with no assistance from templates. The pressure was always on every Monday there was an official test and or assignment for which will determine our faith, but all of that worked perfectly and moulded us into the students we are today.
Thank you guys so much!