We are committed to qualifying students with the latest available skills and knowledge in the ICT Sector. We use our umbrella company, Think360 Group, to gain insight into the current industry trends and needs, and try to accommodate these needs, thus qualifying our graduates with skills that are current and useful in the workplace.
We keep our classes small and focus on offering quality education to students who are passionate about technology, and utilize a large majority of our teaching time to do simulation and practical exercises, to ensure students are gaining real life experience. We teach our students to think for themselves, not just to recite notes or textbooks.
Our ultimate goal is assist our partner companies to find the perfect candidate for their I.T positions, getting them to advertise vacancies to our college, for free, through our Career Development Programme, thus offering our students first opportunity at these vacancies, and helping our students to kickstart their careers.
iStudent Academy has been around since 1999. We have partnered up and gained accreditation by many prestigious quality assurance bodies, in South Africa and Internationally!
iStudent Academy certifies Graphic Design learners against the exacting standards of the Adobe Certified Associate Qualifications.
Any organisation that obtains CompTIA Gold Education Partner Status maintains a high level of quality in the industry ensuring that training, certifications and course material within iStudent Academy is legitimate and compares favourably with international standards.
The CBP (Certified Business Professional) program accredits only business professionals who have demonstrated their commitment to excellence and expertise by both attending the necessary certification training and passing the relevant CBP exam(s). The CBP credential allows employers and organisations to identify you as one of the leaders in your area of business.
As part of our umbrella company, Think360, iStudent Academy is required to comply with international standards for venues, equipment, courseware and instructors.  iStudent Academy instructors who train Microsoft courses are required therefore to be Microsoft Certified Trainers (MCT).  Our Microsoft Partner ID is 2388723.
Pearson VUE provides a full suite of services from test development to data management, and delivers exams through the worlds' most comprehensive and secure network of test centers. iStudent Academy is an authorized Testing Centre for these prestigious exams.
iStudent Academy is fully accredited by the MICT Seta as a training provider and as such provides an assurance of training quality and adherence to SAQA service standard requirements. Provider Number: ACC/2015/05/0010. View or download our Accreditation letter here.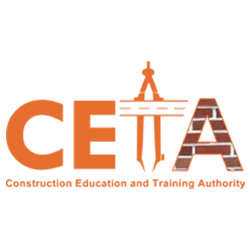 iStudent Academy is accredited to offer the Computer Aided Draughting Qualification through CETA Seta, accreditation number ACC 18/05/00008. View or download our Accreditation letter here.
iStudent Academy is a member of APPETD (Association of Private Providers of Education, Training and Development). This body was established in 1997 as a collective lobbying and representative body to protect and further the interests of private education providers.