By Jade Davies
Comments

Off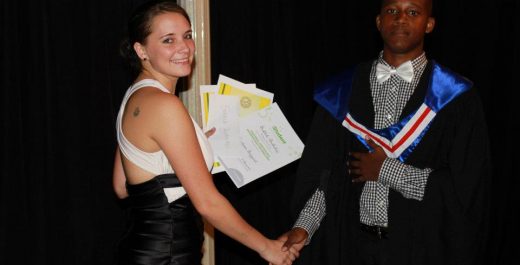 I started studying with iStudent Academy in 2011. In my first year I had Taylor Gibb as a lecturer and he was really great – being a Microsoft Certified Trainer meant he could teach us skills that were on a very high level. The curriculum and exams offered meant I would qualify with Microsoft as a MCITP (Microsoft Certified IT Professional).
After my first year, I opted to take the Second Year that iStudent Academy offers. This year basically introduced me to more specialised skills in the Networking Field, such as Cisco CCNA and Virtualization, as well as an opportunity to join the Career Development program for Second Year students. They placed me for work experience for 3 months at Westville Boys High School where a company called Netelligent maintains the IT infrastructure. With that I got the privilege  of being mentored by David Skea, Neil Skea and Craig Blom to mention a few.I  gained a lot of valuable experience there that I could add to my CV and enter the working world with the experience as well as my Internationally recognized Microsoft Certifications.
During that year, iStudent Academy was informed of the Grindrod Systems Support Internship and sent my CV in. I was chosen out of thousands of applicants for the position.
Thank you to:
David Skea
Neil Skea
Brian Skea
Craig Blom
Taylor Gibb
Jarred Scott
Jade Davies